Rose water is attributed a very diverse effect, especially for its beautifying and rejuvenating properties, the flower water is very well known. Responsible for the great effects are ingredients like
Vitamin B,
Vitamin C,
Vitamin E,
pectins (vegetable fibres) and
Tannins (vegetable tanning agents),
which make rose water a suitable remedy when it comes to tightening and also cleansing the skin.
Depending on the application, rose water can work in different ways. Especially when used externally it works as follows:
anti-inflammatory
moisturizing (not comedogenic)
vitalizing
antibacterial
antiseptic
decongestant
antioxidant
pH-neutral
neutralizing with redness
soothing for scars
anti-dandruff
Rose water for skin cleansing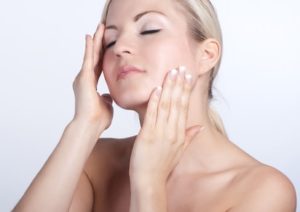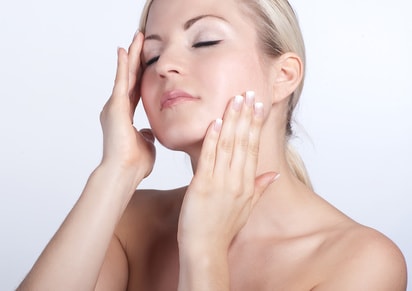 Rose water is excellent for cleansing the skin. It can dry out pimples by helping to narrow skin pores, thus reducing the production of sebum. A finer skin texture is the result.
Smaller pores in combination with a lower sebum production naturally do not provide a breeding ground for bacteria and thus inflammations – i.e. pimples – can also be avoided. This also prevents acne from the outset. Even spots and wrinkles are softened with the help of rose water, the skin's appearance improves and the aging process is slower.
Mood brightening rose water
On an emotional level, too, the effect of rosewater should not be underestimated. It is said that the water can relieve depression and help against inner restlessness and nervousness. It is also said to be able to relieve anxiety, contribute to more serenity and improve the general state of mind. A real mood enhancer.
Studies on the Damask Rose
The Damask rose is often used for the production of rose water. It is one of the most important specimens of its kind and also has pharmacological, medicinal and cosmetic properties.
For several centuries, the Damascene Rose has been used for its therapeutic effects in the treatment of various ailments such as chest and abdominal pain, menstrual pains and inflammation. The roots of the rose were used to treat coughs in children of the Indian tribes of North America. Stress, migraine and tension can also be relieved with the help of the Damascene Rose.
Calming effect
In the meantime, there are some studies that attest the ethanolic extract from the rose blossom a calming effect on the nervous system of mice. Other studies have also investigated several ingredients for hypnotic effects. It was found that the ingredients can prolong sleep time.
Analgesic effect
A so-called "tail-flick test" was also used to investigate the suspected pain-relieving effect in mice. The tail is heated up to the pain threshold, then the time until the tail is moved is measured. Apparently, the ethanolic extract has an influence on the pain sensation, but further investigations are necessary.
Effect on the brain
In a study by Awale et al. from 2009, the positive effects of Damascus Rose on brain function in diseases such as Alzheimer's or dementia were investigated. Rose extract was found to increase the activity of neurites when they are washed out, and the secretion of Aß can also be inhibited. Aß is a protein produced naturally in the body which is significantly involved in the development of Alzheimer's disease.
Antiepileptic effect
An antiepileptic effect can also be proven. An injection of essential rose oil showed a reduction in the intensity and also the duration of seizures.
Antimicrobial properties
Numerous studies continue to prove the antimicrobial properties. In a study by Ulusoy et al. from 2009, an antibacterial effect against coliform bacteria was found. Active ingredients of Damascus rose are also believed to be able to help against the hospital germ Pseudimonas aeruginosa and against a staphylococcal strain responsible for skin and wound infections as well as endocarditis and brain abscesses. The active ingredients can even have a positive effect on bacteria that can cause meningitis (Chromobacterium violaceum).
Antioxidant effect
Both fresh and dried rose petals have antioxidant properties according to a study by Kumar et al. from 2009. The effect of Damascus rose on diseases caused by free radicals (e.g. diabetes, rheumatic diseases, cancer, Parkinson's disease) is therefore being studied more and more closely.
Anti-Aging Effects
An anti-aging effect can also be attributed to the ingredients of Damask Rose. This slows down the aging process. The extract of the rose is also said to be able to reduce the development of oedemas (water retention).
Conclusion on ingredients and effect
It can be said that the ingredients in rose water seem to have some positive effects on health. Studies have already confirmed many of these, others need to be investigated further. However, there is already evidence of a benefit that seems to go far beyond the cosmetic field.